Weymouth is a very popular long established resort that combines a good working part, popular boating venue with a good sandy beach. Although it is usually referred to as Weymouth, technically it is in 2 parts with Melcombe Regis being the area north of the River Wey, while Weymouth is the southern side.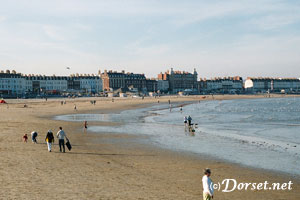 Weymouth dates back to 12th century and its history has revolved around the port. It has played an active part in history including being linked to the Black Death, Henry VIII building 2 forts in case of invasion, settlement of Americas and the English Civil War. The port is still of international status with regular ferries to the Channel Islands and St Malo in France. Weymouth also has an active fishing fleet and is very popular port for pleasure sailing.
Weymouth was one of the first tourist resorts. King George III regularly visited Weymouth and as a result, Melcombe Regis evolved with fine Georgian Houses some of which are now Hotels and Guest Houses. There is a fine painted statue of the King that stands proudly on the seafront. This is even more striking as it was recently renovated in 2007/8 and now has vibrant new paints and gold leaf.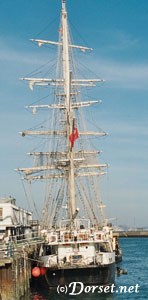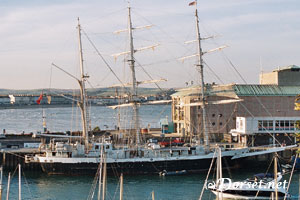 Weymouth has all the facilities you would expect of a popular resort with good travel links and a small funfair next the beach. The good sandy beach also has trampolines and swings on it to make it an easy place to keep all of the family amused. When the evening comes there are some good restaurants and nice walks to soak up that seaside atmosphere.